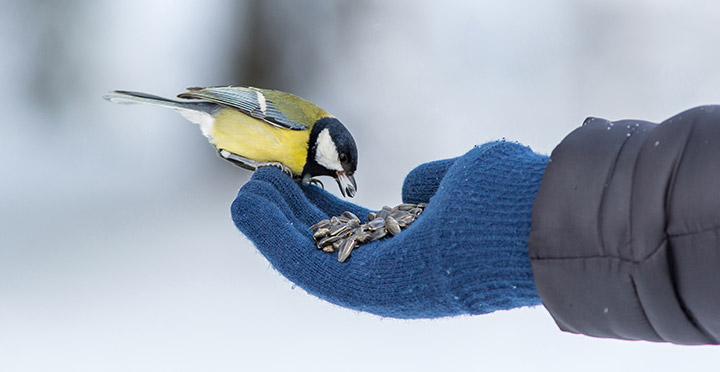 In December 1978, I graduated from college with a B.A. degree in Humanities: World Cultures. My dream was to explore many of the places I had studied. To make enough money for the trip, I worked throwing sod and planting flower gardens for the City of Orlando Parks Department by day; by night I cleaned the interiors of jet cabins at Orlando International Airport. By the summer of 1979, I had earned enough money to take off for Europe, and my parents surprised me by gifting me extra cash. My father took me to the airport. I was loaded down with way too much luggage. As I struggled with it while walking thru the boarding gate, my father said with his wit "Don't talk to any strangers!" Off I set for an adventure — alone–with plans to trek through Switzerland, Germany, France, Austria, Italy, Great Britain, and Spain.
In all, four months were spent backpacking through Europe. For some of that time, I was able to use my former French exchange student's home as a base. Since she had lived with my family during my senior year in high school, her family opened their hearts and home to me. Their home was in a lovely setting in the small coastal town of Sanary-sur-Mer on the Mediterranean Sea. Every day I enjoyed the most amazing natural light shows. Looking out from their living room or shaded patio, I could see the whole town below and enjoy the extraordinary blue hues of the Mediterranean. It was easy for me to see why the Impressionists had been captivated by the light. There was a surreal and magical element to it. Every day was a different painting. Watching the sun play on the terra cotta buildings, painting swatches of shadows, with the ever-changing blue sea as a backdrop created lasting visual memories.
Going to the farmer's market every morning with my "French mother" provided a unique insight into a very different way of life. An entire block-size area was transformed each morning into the widest array of delicacies I had ever seen. The olive area displayed over 20 varieties of olives. Live fowl, all manner of meats, fish, vegetables and fruits –it was a cornucopia in a seaside setting.
Summer evenings were fun in Sanary since, at that time, it was not a tourist destination. It was a sleepy, lovely town that was off the beaten path. Every night "the locals" would walk the promenade and visit cafes. On weekends, they would congregate to cheer their team in the gondola races. Many of the coastal towns competed in the races, and they were all loudly encouraged by the spectators on shore. It seemed that every night was festive since people were up, outdoors, and active. It was a great place to experience authentic French living.
Soon I had a hankering to go to Rome. Arrangements were made for me to visit my friend's aunt; Soeur Yvonne (Sister Yvonne) a Franciscan nun. She lived in a convent near San Giovanni in Laterano, a section of Rome. I stayed one week with the sisters. From the street, I never would have imagined the scene behind the walls. The convent was a bustling place. Sisters from all over the world would go there for a bit of rest before moving on to their next assignments. The Mother Superior was a friendly woman from Cincinnati. My room was spartan and clean, and I felt very comfortable there.
Dinnertime at the convent was interesting. I saw the nuns as real people — laughing, bantering back and forth, and playing cards. This Presbyterian gained a lot of insight into life behind the convent walls. It was a happy place. The courtyard within the convent was quite an oasis compared to the hot, dusty streets of Rome. I still remember the archways guarded by lush palms, quietly sung to by a small fountain. It was a great place to recharge one's spirit.
After exploring Rome and the architectural treasures of Florence, I decided to go to Spain. With my EuroRail pass in hand, I boarded a nighttime train to begin my journey. It was hot. The wooden train seats were extremely uncomfortable. At each stop, more and more people crammed in. Soon my little compartment was jammed with fifteen hot, sweaty bodies. For several hours, we jostled each other and tried to relieve our various appendages, which were mashed or going numb.
The day I was to leave Madrid, a terrorist group bombed the subway. Soldiers armed with machine guns were on each street corner, but they did not evoke a sense of security within me. I wanted to get out of town fast. There was so much unrest I couldn't wait to leave. I booked a long, overnight train ride from Madrid to Biarritz, France. My compartment passengers for this all-night excursion were two nuns, one priest, and two Moroccan men.
One of the nuns had a delightful impishness about her. She was telling jokes and stories to our group and had all the men and the other nun in stitches. I was the only one who couldn't understand the language, but it didn't matter because she expressed so much love and good humor. They all laughed until tears streamed down their faces — just listening to their hearty chuckles amused me. From the sound of it, the nun had great comedic delivery and probably could have been a fabulous standup comedienne. Around 3:00 a.m. the nuns and the priest said goodbye to the Moroccan men and me. They got off, and I felt as if I was losing old friends.
Now I was left alone in the train compartment with the two Moroccans. To say they were unkempt would be an understatement. They had occasional teeth; dirt was ground into their hands and nails, and the body aroma was overpowering. I was concerned, to say the least, for my safety since I was traveling alone, and no one knew my whereabouts. All sorts of dark thoughts raced through my mind as I sat alone with them. One of the men had a worn briefcase on his lap. He stood up, opened it up, and took out another pair of trousers. Off came the pants he was currently wearing. My heart did back flips. I was not about to make eye contact now. But he merely changed clothes. I can't describe my relief that nothing more was going to take place.
Then he sat down with the briefcase back on his lap and took out a loaf of bread and some butter. With his gnarly, dirty hands he broke a chunk off for his buddy and carefully buttered it. I had not eaten for about 24 hours, but looking at his grimy hand buttering the bread I wasn't sure I could eat it even if he offered. But when he kindly offered me a piece of bread, I let go of my "sanitary standards" and gratefully accepted. His eyes danced with light, and he was clearly happy to share his meal with me.
In a while, our train came to a halt, but we were nowhere near Biarritz. Someone explained in broken English that the employees on this train had just gone on strike. As I was pondering my next move, the Moroccan men gestured for me to follow them. They escorted me to the proper train through a massive mob of bleary-eyed travelers and made sure I found the correct seat. We exchanged hugs, and I was very grateful for their assistance. I felt ashamed for judging them by their appearance. I watched them disappear into the night, and I felt very changed by their extension of friendship and incredibly moved by their kindness.